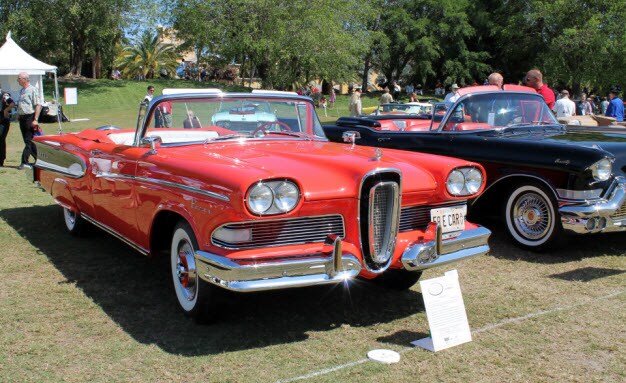 Vintage vehicles from throughout Texas will make their way to Arlington later this month for the 6th Annual Concours d'Elegance of Texas. Running from April 21-23, 2017 at Richard Greene Linear Park, the 'contest of elegance' will showcase some of the rarest collectible cars to ever hit the market, each competing for top accolades.
The weekend of events will begin on Friday with the Six Flags Tour d'Elegance at 9 a.m. Participants will take a scenic tour through Arlington that will begin at Globe Life Park and end at a historical location. This event will be followed up by the Monical Collection Auction at 4 p.m. and the Texas Classic Auction Preview & Concours d'Elegance of Texas Cocktail Reception at 7 p.m.
On Saturday, the Texas Classic Auction will kick off at 11 a.m., giving patrons the opportunity to bid on world-class cars. A 1960 Chevy Corvette Roadster, 1969 Jaguar XKE Series II OTS and 1978 Jeep CJ5 are just a few of the models up for auction. Following the event, Concours and Auction participants will be welcome to attend the Cowboys & Cars Charity Event at 7 p.m., which will feature live music and a silent auction.
The big event, the Concours d'Elegance of Texas, will commence on Sunday from 9 a.m. – 4:30 p.m. Vintage cars will gather along the lakeside, showing off their beauty for the chance to receive a blue ribbon. Some of the show cars slated to be on display include a 1937 Bugatti Type 57C Atalante 'Roll Back' and a 1934 Packard 1108 Convertible Victoria.
For more information about the event, please visit the official website today.