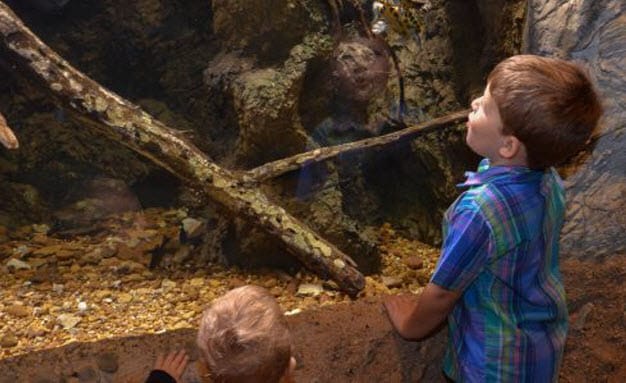 The River Legacy Science Center is hosting their monthly animal exploration event on Saturday, Sept. 2, 2017. Open to all ages, this educational experience gives guests a front-row seat to the habits of native animals in the Arlington area.
Developed in 1996, the River Legacy Science Center is a 12,000-square-foot location utilizing a sustainable design. It features everything from three red oak trees which help support the building to walkways made of decomposed granite and a parking lot complete with porous pavers that make it easy for water and air to recharge the soil. Open Mondays through Saturdays from 9 a.m. to 5 p.m., the center is free to the public, offering nature trails, ponds, aquariums and terrariums. The monthly animal exploration event, which allows guests to partake in a live animal observation lead by a River Legacy Naturalist, is one of the center's most popular exhibits.
If you'd like to have the opportunity to view native animals in their natural habitats and learn more about conservation, we encourage you to attend the upcoming animal exploration event. Space is limited so please be sure to RSVP as soon as possible to 817.860.6752.
For more information about River Legacy, visit the official website for details.