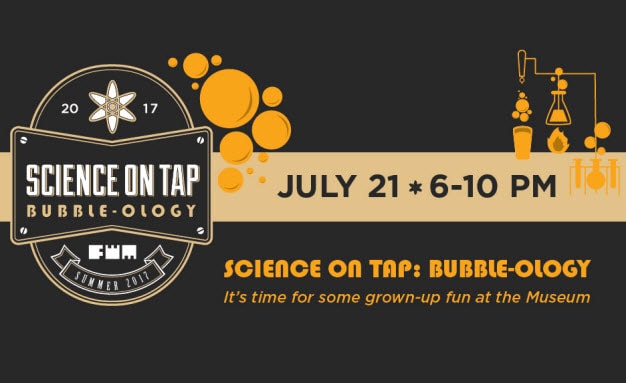 The Fort Worth Museum of Science and History is hosting a special adult event on Friday, July 21, 2017, which they are calling "Science on Tap: Bubble-ology." This unique affair, focusing on the science of bubbles, explores all things fizzy, including some of your favorite local brews!
Bubbles are all around us and can be found in a variety of liquids. At Bubble-ology, attendees will have the chance to explore some of the interesting places they can be seen, and find out unique tidbits about bubbles. For example, guests will have the opportunity to try out a selection of bubbly concoctions in the museum's Taste Lab, and discover how we are able to take the bubble of our atmosphere to space. They will also be able to learn how to make square soap bubbles while they sip on an ice cold brew, and enjoy everything from live music and trivia to an adult scavenger hunt.
Taking place from 6-10 p.m., Bubble-ology is sure to be a popular outing for local couples, so be sure to get your tickets before it's sold out. You can register for the event online now to secure your spot. Admission is $20 for non-members and $15 for members. You can find out more information by visiting the museum's official site today.