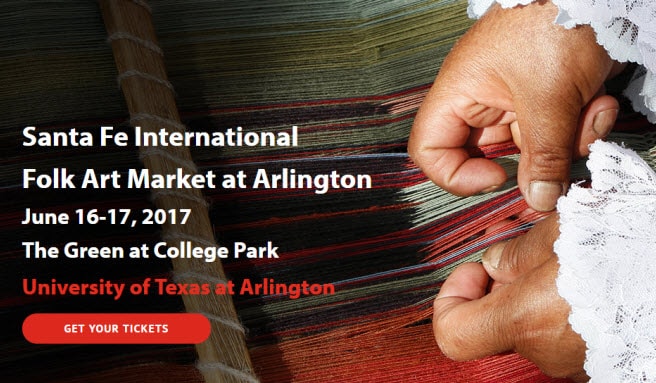 The Santa Fe International Folk Art Market will be taking place in Arlington from June 16-17, 2017 at University of Texas at Arlington. This event will be the first Sister Market location of the renowned International Folk Art Market, making it a must-attend event for Folk Art enthusiasts throughout northern Texas.
For over 13 years, the Santa Fe International Folk Art Market has been giving folk artists the opportunity to showcase their work, and we're beyond thrilled to see it arrive in Arlington. During its run at University of Texas at Arlington, attendees will be able to explore the work of 35 master artists from a number of countries, including Peru, Ghana, Ukraine, Nigeria and South Sudan. Everything from handmade jewelry and clothing to baskets and carpets will be available for purchase. There will also be live entertainment and internationally inspired food for all to enjoy.
All the fun begins on Friday, June 16 at the exclusive "A Night in Old Havana" VIP party. Tickets to the event are available online for $150 per person. If you'd like to skip the VIP event, individual tickets are also available for Saturday's open market event. Be sure to get yours now before they sell out.
For more information about this standout event, please read further information here.