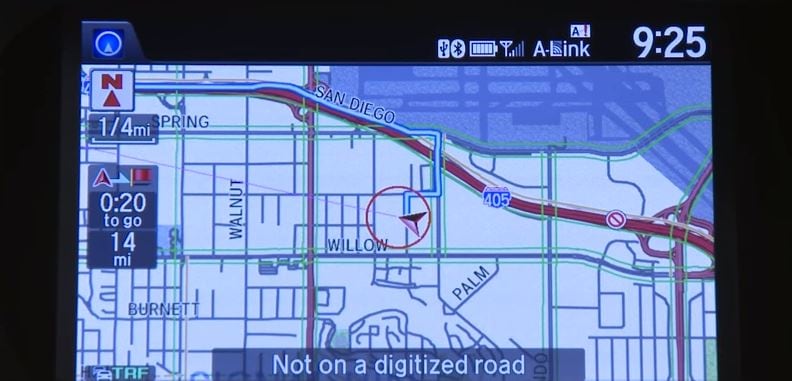 When you purchase a new Acura, you will most likely want to take it for a spin around town. Of course, in order to accomplish this, you will need to know how to use the built-in navigation system. Luckily, it has been designed to be as intuitive and user-friendly as possible so, by following the advice outlined below, you'll get the hang of it in a hurry!
Using the Acura Navigation System
Before you can begin using your Acura navigation system, you will first need to locate it. Fortunately, that is a fairly straightforward process. It can be conveniently accessed using the 8-inch LED screen mounted in the center of the dashboard.
There are two main ways for you to interact with your Acura navigation system - with your voice or with the buttons and dial beneath the screen. If you wish to ask for directions with your voice, all you will need to do is click the Talk button on your steering wheel and say something like "Give me directions to 158 Park St." Should you need to cancel a command, just hit the Back button.
If you would prefer to ask for directions using the buttons and dial, you can do so with ease. Simply hit the NAV button, then use the dial to scroll through options or make selections. You can use the MENU button to enter destination information or the SETTINGS button to make changes to your navigation preferences.
Of course, no matter which of these two options you choose to use, you will have access to all of the Acura impressive navigation features including Real-Time Traffic with advanced Traffic Rerouting, restaurant reviews, and a points-of-interest database.
Where Can I Find Navigation System Help?
If you would like some assistance with your Acura navigation system or you just want some pointers on how to maximize its potential, you are always welcome to stop by the Vandergriff Acura showroom during regular business hours. One of our friendly representatives will be happy to show you the ropes and answer any specific questions that you may have.