Acura is in the business of manufacturing cars and trucks that surpass industry standards. Such is the reason why many features that come standard on an Acura SUV or sedan are counted as premium perks on other car brands.
Technology is certainly a field in which Acura excels. Many features - such as navigation and a stellar entertainment center - automatically come with a new Acura. There are, however, a few advantages associated with upgrading to the technology package when you purchase a 2018 Acura car or truck.
What does the premium technology package entail?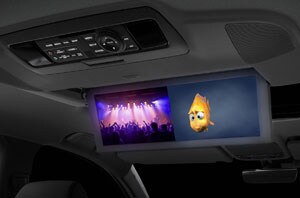 You think that you have the best entertainment system around. It is not until you step into the experience that is the ELS premium sound system that you realize everything you've missed out on for all of these years. Grammy award-winning producer Elliot Scheiner designed this system to be all that drivers have ever wanted from a car stereo and more. You can easily sync your smartphone with the ELS system for an HD radio listening experience that is flawless.
Another perk that comes with the upgraded Acura technology package is the navigation system. This feature was not just created to get yo from Point A to Point B. The Acura navigation system also has a hard drive digital storage system that recalls the various places you have traveled. A different route to work is accessible within a matter of seconds thanks to a hard drive that stores your job's address.
The Acura navigation system also has a GPS-Linked climate control feature that measures the intensity of the sun by way of a sensor. There is more to this gadget that merely dictates temperatures though. The climate control feature also works to track the sun's position and adjust the indoor climate of the vehicle so that you remain comfortable on the road.
There is much to love about the technology package offered by Acura. Stop by Vandergriff Acura today to learn more and test drive a 2018 Acura car or truck.