When you're buying a new car, it's more than just about purchasing transportation, it's a financial investment. Of course, there is the excitement, and fun that brings a level of freshness in your life with the experience, but there are questions that you should you ask yourself when buying a new car.
How long do you plan to own the new car?
You should assess how long you plan to keep your new car. Perhaps your family is younger now, and in three to five years, you will need more space. Or perhaps, your child will enter college soon, and you plan to upgrade to a newer vehicle and allow them to take the car with them. A short-term investment should not have to cost you long-term money. Remember, you can always upgrade at any time, but saving money in the process creates the ultimate buying experience.
What are the best financing options?
Our dealership has a plethora of financial information at our disposal to help you get the financing that fits your specific needs. Perhaps you're a school teacher who works ten months out of the year and need financing to match your payroll schedule. Perhaps your current finances are in such a way that it makes more sense to use a lender who specializes in custom financing. The last thing that you want to do is get stuck in a financial investment that creates a hassle in your life.
How will your new car be predominantly used?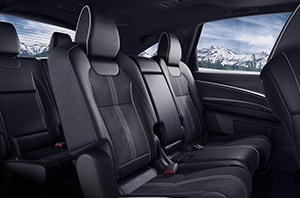 It's important to know exactly how your new car will be used in your everyday life. It's really easy to get caught up in the car-buying experience and choose a car that has all the "bells and whistles," but lacks all the practical benefits that you need. Do you need a car that gets exceptional gas mileage? Is performance important to you because you do a lot of highway driving? It's helpful to bring a friend or family member with you who can help you stay focused on the decision-making process.
What will be the cost of ownership?
Many car-buyers do not take into consideration the cost of ownership and you should ask what that will be to determine if you're comfortable with the expenses. They include, but not limited to, maintenance, gas, upkeep, repairs, and replacement parts. The dealership can also perform a cost analysis to let you know what to expect. Remember, you're making a financial investment and there are going to be added expenses to protect your investment.
Visit Vandergriff Acura to learn more about choosing a new car. Our top-notch staff has an abundance of knowledge to assist you in making the right choice with buying your new car. We also have a first-class service center, which is something else you should consider when buying a new car. Stop by our showroom or give us a call soon!