AcuraLink Continues To Evolve
Acura brand vehicles have become increasingly generous in the software department. As more people buy newer generation Acuras, they'll need to keep up to date on the latest software, and this software has steadily evolved away from "just music" apps. In order to really get the most out of your Acura's software, you'll need to be familiar with the Acura website Subscriptions, Downloads, and Updates page. It's a steady stream of audio, navigation, and connectivity software that gives Acura owners the power to get the most out of their cars.
Which Acura Models Are Eligible For Updates?
Updates on vehicle software are posted very prominently on the Acura website, so that you can always find the latest software for your model. In general, vehicles that are 2014 and newer will be available for software updates, but sometimes you'll find an Acura with software updates that are slightly older. Things like connectivity boomed in 2014 and after, but SiriusXM has been around in Acura models for longer than that, so it's vital to frequently check your specific model to find out just when you need to update your software.
A few current updates
Gracenote Audio updates: Eligible Models
Acura Navigation Updates: Eligible Models with Map Updates
Radio & Navigation Codes: Enter your model to see if you're eligible for an update.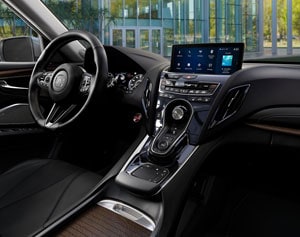 Updates give your model of vehicle the new application information they need to unlock new features, and if you don't keep your Acura systems regularly updated, you can really miss out on the good stuff. It's imperative to frequently check back to see if there are new updates for your Acura model. And remember, some of these systems have been around since 2009 on some model of vehicles, so don't assume just because your vehicle was purchased 10 years ago that you're going to be excluded from many of these terrific updates! For example, the Acura TL had Gracenote installed on it even way back in 2009, so you're eligible for a Gracenote update if you own an Acura TL that's 2009 or newer. A lot of Acura owners aren't aware that Acura was on the cutting edge of auto software even way back 10 years ago, but they were.
Learn More About AcuraLink and Updates
AcuraLink continues to evolve into an ever-expanding list of software features that give you great entertainment, remote access to your vehicle, and exclusive safety and navigation features that make your life easier on the road. If you haven't checked in with Acura to see what updates you need in awhile, today is just the time to do that.
Our dealership keeps tabs on all Acura updates, and we're authorized to let you know which models are ready to be updated, so if you're still unsure if you're eligible for an update, please contact our dealership today to discuss Acura software updates. We look forward to helping you keep your Acura model up to date on today's greatest software. Our team is passionate about connectivity and software in Acura vehicles, so you're in for a real treat in the conversation department. Visit us today.