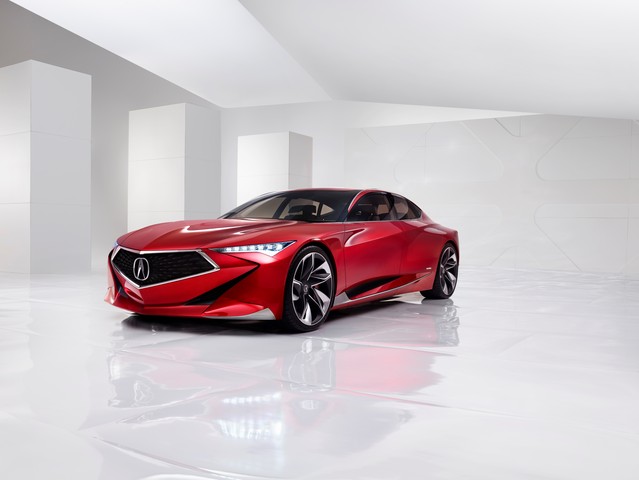 Every year in August, an elite group of car enthusiasts gathers for the top-ranking collector car competition in the world, the Pebble Beach Concours d'Elegance. The lavish event features only the most prized collector cars throughout history. In addition to the competition, the Concours displays an exclusive selection of highly-anticipated car concepts and debuts. This year, the Acura Precision Concept was chosen for the prestigious exhibit.
On Aug. 21, competition-goers gathered to admire the beauty and elegance of the Acura Precision Concept. The concept both serves as an expression of Acura's "Precision Crafted Performance" commitment and a "blueprint for Acura's future styling direction." In fact, luxury shoppers may notice that the concept's extravagant diamond pentagon grille has already been applied to the new 2017 Acura MDX.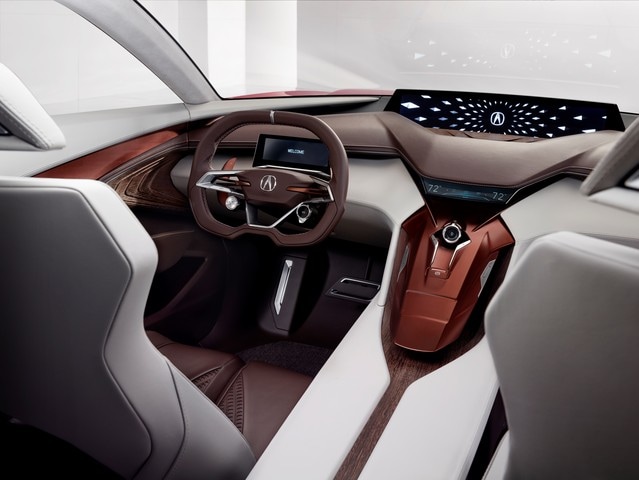 Many Acura fans look forward to how the concept's dramatic design language will translate to future new Acura cars. Uniquely sculpted body lines, 22-inch wheels and Jewel Constellation LED headlights are just a few of the concept's outer design elements that stand out. The interior is home to equally eloquent architecture. The different shapes and tones of the interior along with the double-layered instrument panel and exotic wood audio speaker grilles form a new definition of what luxury looks like in the modern era. Comfort is not lost in this concept either—the shapely seats "float" and resemble lounge furniture.
The Acura Precision Concept also explores the advancing connection between driver and car. The concept utilizes a digital human-machine interface (HMI) that, in a way, knows its passengers. The HMI is able to scan and recognize users, then personalize the driving experience for them. It will be exciting to see where this forward-facing technology goes within the next few years!
We may not have HMI just yet, but our Acura vehicles have many exciting and innovative features. Visit us today at Vandergriff Acura to experience any of our great new models.