Your Next Step
Your Next Step
Sorry, this form is temporarily unavailable.
Cancel
Important Information & Disclaimers
Vandergriff Acura has the coveted models that you know and love. When you are ready to start shopping for a new or used vehicle that is newer than your current ride, it is as easy as stopping by for a quote and choosing the lot model that fits your lifestyle. We see customers come in for a used vehicle to run errands and commute in while reserving their leased or newly financed vehicles for more formal business events. Having an extra car to accumulate extra miles on can save you from depreciation, premature wear, and maintenance costs.
After you find a match, you simply sign and drive away. There is no red tape, long waiting room visits, or hours of haggling involved. The quote that we offer you for the trade in is effectively as good as cash when you are purchasing a vehicle from us. You can use some of the money to pay off any debts you owe on the original financing loan or roll over the payments into your new auto loan. In either case, trading in your vehicle is quick, easy, and the best way to ensure that you are always driving a vehicle in that ideal range of functionality.
How Much is My Car Worth?
When you are considering trading in your vehicle but unsure about what kind of prices to expect, our online trade-in estimate tool is the perfect solution. Instead of heading down to the dealership unprepared and neglecting your other daily duties, you can stop by on your day off with a clearer picture of your options. This way, you will be ready to find the vehicles that interest you and get everything done in one shot before those vehicles disappear. Because our lots are constantly changing over as customers come in and swap cars, there is never a guarantee that a vehicle test-drove one day will still be there tomorrow.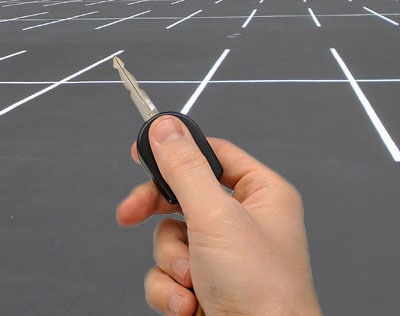 One word of caution when using the tool, however: the more accurate that you are at describing the condition of your vehicle, the more accurate the quote will be. If our technicians inspect the vehicle and find that the vehicle condition is not accurate, it may affect the trade-in payment price. We have to recondition these vehicles and make them ready for sale just like the other used vehicles that you have your eye on. Once you get your quote, contact us to find out more about how you can ensure the best trade-in value for your vehicle.
What Can I Trade My Car in For?
As mentioned, your trade-in is as good as gold at our dealership. Whether it is a new or used vehicle, anything in stock is open for your trade. We don't limit trade-ins to specific models because we are able to resell the trade-ins after we refurbish them.
Visit our dealership today or contact us online in order to get in touch with one of our specialists. We will be happy to answer any questions you might have.