Benefits of Windshield Wiper Replacement
All vehicles need regular service and maintenance to perform at maximum capacity-one type of service that your vehicle needs is a windshield wiper replacement. Replacing the windshield wipers is essential for safety reasons, as the wipers help to keep your windshield free of dust, dirt, snow, and other debris that can otherwise affect visibility. Along with making your car safer, replacing the windshield wipers as needed will also prevent damage to your vehicle. Wiper blades that aren't changed when they need to be can crack or split, which scrapes the glass on the windshield and ultimately causes damage. If the problem isn't fixed, the scratches and scrapes on the glass will worsen, and they can eventually cause the windshield to shatter. Finally, another good reason to replace the wiper blades as needed is to save money by avoiding costs associated with extensive repairs and even hospital bills resulting from an accident.
How Often Should I Replace My Windshield Wipers?
The windshield wipers on your vehicle should be replaced at least once a year. They may need to be changed every six months, depending on the climate that you live in. If you have a rear windshield wiper along with wipers in the front, don't forget to change it as well. The rear windshield wiper should be replaced at the same time as the front wipers. Since external factors can influence when your car should ideally have the wipers replaced, such as the quality of the wipers and how frequently you use them, you can also ask our mechanics to recommend a replacement schedule for your car.
Certified Automotive Technicians

Once you know the importance of changing your car's wiper blades, you'll need to find a place to have the blades serviced. Our dealership has certified automotive technicians experienced with windshield wiper blade replacements and who are familiar with servicing a wide range of vehicles. Regardless of the car you drive, don't hesitate to contact us for expert windshield wiper replacement the next time your vehicle needs service.
Only Quality Automotive Parts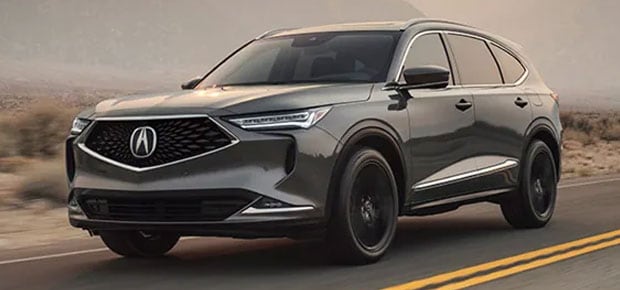 When you get new windshield wipers, you have the option of getting manufacturer parts or aftermarket parts. Only manufacturer parts are guaranteed to last, and a manufacturer's warranty backs them. We only use original manufacturer parts for quality assurance and to make your car as safe and reliable as possible.
To schedule an appointment for windshield wiper blade replacement, contact our dealership today.
Hours
Monday

9:00am-9:00pm

Tuesday

9:00am-9:00pm

Wednesday

9:00am-9:00pm

Thursday

9:00am-9:00pm

Friday

9:00am-9:00pm

Saturday

9:00am-9:00pm

Sunday

Closed