Vandergriff Acura is proud to offer customers exceptional car service in Arlington. Not only do we have an extensive inventory of top-notch new and used cars, but we also offer excellent service specials and deals at our state-of-the-art service center. No matter if you need an oil change, brake repair, or something else, you can depend on our dealership to take care of you!
Why Are Routine Oil Changes Important?
Getting routine oil changes is the first step in maintaining your car. Why you ask? Engine oil lubricates moving parts and keeps your car's combustion chamber from overheating. Fresh oil provides your car with the proper lubrication it needs to run cool and clean.
These days, most luxury cars run on synthetic oil. It's designed to be more effective at resisting break downs, withstanding high temperatures and flowing in cold temperatures, which reduces engine wear during frigid startups. If you're unsure if your car uses this type of oil, then consult with your owner's manual or one of our service advisors.
We Understand Luxury Car Maintenance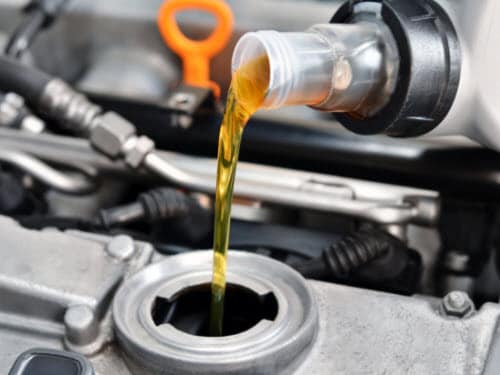 Luxury car maintenance should always be done by certified service technicians. At our Dallas-area dealership, our highly trained service technicians are ready to tackle all your luxury car needs. They are experts on servicing Acura brands and various other makes and models.
We also use only the best oil and oil filters, so you'll feel confident in knowing that your new or used car has been well taken care of.
Make Your Oil Change Appointment near Dallas Today!
If your car is in need of service or you simply want to learn more about the various automotive services that we offer in Arlington, contact us and we will be happy help you with any questions you may have.
To save you time, simply schedule your next service appointment online with one of our friendly advisors today. We look forward to hearing from you!