Welcome to our Acura dealership and thank you for taking the time to learn more about us. We're a full-service dealership that's focused on customer service. Your satisfaction is our main priority. Our knowledgeable and friendly team is ready to assist you with all your automotive needs. Whether you're on the hunt for a brand-new vehicle or want to browse our selection of pre-owned cars, we're here to help. We'll work closely with you to help you find the vehicle you have always wanted.
New and Used Acura Vehicles for Sale
The Acura lineup is filled with options for any driver in Grand Prairie. The manufacturers have a solid reputation for creating luxury vehicles that are filled with great performance features and high-tech amenities. We invite you to stop by our showroom and take a look around. If you're looking for something compact and sporty, we have the new ILX. If you want to invest in a large vehicle with enough space to fit the entire family, you can take a look at the three-row MDX. When you visit us, you can expect attentive service. We'll go over your needs in detail and help you find a car or SUV that works. Our sales team will also go over the various trim levels, optional upgrades, and standard features so that you can make an informed decision that you're comfortable with.
If you're looking to save, we have a large selection of used vehicles as well. Our pre-owned Acuras give drivers in Grand Prairie the opportunity to get a high-quality vehicle without breaking the bank. Each vehicle that comes into our showroom is thoroughly inspected for quality. This includes both new and used vehicles. We test the engine, wheels, suspension, interior finishes, and so much more to ensure that your investment lasts. Our team is more than happy to help you find a used Acura that works within your budget and lifestyle.
When you visit our dealership, you can expect personalized care at every turn. Our team will be there to walk you through the showroom and answer any questions you may have about a particular vehicle. We'll treat you with respect during your visit and do all that we can to find something that works for you. Our inventory is constantly changing. Acura updates their lineup on a yearly basis and we get pre-owned vehicles pretty frequently. As a result, each visit to our dealership will be a new experience. We invite you to check back with us regularly to see what types of vehicles we have to offer.
Acura Service Near Grand Prairie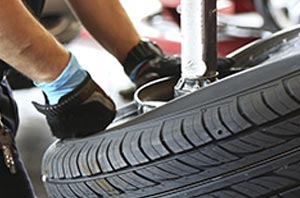 Even if you already have a car that you love, you can stop by our dealership. We're proud to offer automotive service to all drivers in Grand Prairie. Our service professionals are committed to keeping your ride in good working condition for many years to come. We can handle simple maintenance tasks like oil changes, fluid replenishment, tire rotations, and much more. If you need more extensive repairs, we may be able to take care of those too. We use high-quality replacement parts and offer many great Acura accessories to make your ride your own. Stop by our dealership today. We're more than ready to take care of all your automotive needs.